If you are worried about how much you are drinking and are looking for help to stop drinking or to change your drinking habits then we can help.
In fact, over the last 17 years the majority of our clients are just ordinary people who were concerned they were drinking too much in the evenings or at weekends and wanted to stop and/or change their drinking habits.
Change Drinking Habits
Most clients simply want to change their drinking habits and our treatment can help to achieve this. After the initial course of treatment clients are able to complete a short period of abstinence (5 to 6 weeks) and then reintroduce alcohol to find their tolerance has significantly decreased so they are drinking a lot less and they have also broken the 'daily habit' and are now able to drink less and less often.
Our treatment is the only method to achieve outstanding results quickly. Due to our success we have 10 UK treatment centres based in London Ealing, Kent, Dorset, Colchester, Lincoln, Wolverhampton, Greater Manchester, Wakefield, Durham, Inverness and Ibiza.
Difficult to Stop?
Most of our clients had already tried to stop drinking on their own but found it too difficult to stop for more than one or two nights and usually 'give in' by night three.
This is because the urge or desire for alcohol had become part of their routine (for most people this is drinking in the evenings after work to relax) they were drinking too much or too often and found it difficult to stop and drink less.
Most people simply want help to stop drinking and/or change their drinking habits rather than being 'tea-total' for the rest of their life.
Works Quickly
Our treatment works quickly by using subtle wavelengths to 'neutralise and detox the effects of alcohol and reduce alcohol tolerance levels' so it's much easier to stop drinking as you can see from our client comments.
The treatment process is safe, painless, very relaxing and takes two hours per session with most people needing between one to three sessions to achieve their goals.
'After my treatment I just felt like I didn't want to drink any alcohol. It's like a switch been turned off inside and very welcome'. Anne G
Our treatment is non-residential and suitable for those who are drinking anything from a few glasses of wine through to a bottle of spirits (who would need our alcohol support package) and helps to break the cycle so you find it much easier to stop drinking and/or change your drinking habits.
Excellent Results
It is easy to see that we have the best results to stop drinking as every client receives 'exactly the same alcohol treatment program' so there is no margin for error. Our client feedback has been independently verified.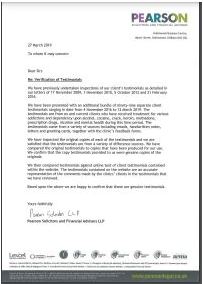 Benefits of a Month Off Alcohol
Some clients simply want to stop drinking for a short period of time for the added health benefits and preventing illness in later life. Taking  a month off drinking alcohol can slash the risk of developing life threatening illnesses and disease.
People who gave up for four weeks saw benefits for their liver function, blood pressure and cholesterol levels and were also at lower risk of developing cancer, diabetes and liver disease and also lost as much as 6lbs in weight and reported improvements in their concentration and sleeping.
Everyone should have a month break from alcohol at least once a year however talking therapies and harmful medications don't work for most people.
Why are so many women drinking their way to divorce?
There is a worrying trend among successful middle-aged women, their heavy drinking isn't just ruining their health but also their relationships.  Research suggests that wives' excessive alcohol consumption is contributing to as many as one in seven divorces.
Alcohol death rates among men & women over-55s have soared by up to 50% since 2001.
Liver disease set to be the top cause of early deaths by 2020: Alcohol and obesity blamed for the increase.
Not Alcoholics
Most people who die from liver disease AREN'T alcoholics – they just drink nearly every day': Experts warn we need a 3-day break each week so the body can recover.
The middle-class women drinking themselves to death: Soaring numbers are consuming hazardous levels of alcohol 'to keep up with male colleagues'.
AA – Unsuitable for Most People
Some clients had been to Alcoholics Anonymous but like most people (95%) found the daily meetings 'depressing and unsuitable' with no actual treatment, they also found most people who attend AA meetings are still drinking.
This is because AA meetings and alcohol rehabs follow the religious 12 Steps as a basis for change but they don't work for most people as they are unable to achieve step 12  a 'spiritual awakening' and therefore find the steps of little use in modern day life.
AA & 12 Steps Don't Work
A 2006 a Cochrane systematic review, reviewed 8 central studies involving a total of 3,417 individuals published between 1966 and 2005 that investigated the efficacy of AA and rehab and concluded that 'no experimental studies unequivocally demonstrated the effectiveness of AA' in treating alcoholism.
'The available studies did not demonstrate the effectiveness of AA or other 12 step approaches in reducing alcohol use and achieving abstinence…'
The 'End Point' – Best Results
The goal of our alcohol treatment is to help you get to the 'end point' where you feel as though you don't want any alcohol and can stop drinking which is exactly what our treatment is able to achieve.
'your treatment has basically turned it around for me and I would just like to express my deepest gratitude' Steve T
We can help you to reset your alcohol use instead of feeling like alcohol controls you and giving in to the urge that means you're drinking most nights when you get in from work.
Quick Enquiry
Daily Alcohol Allowance
The recommended weekly allowance of alcohol for men is 14 units and 14 units for women with at least 3 alcohol-free days a week.
Quick Telephone Enquiry
We can assess how many treatment sessions you may require to help stop drinking and regain control by asking a few simple questions over the telephone.

Tel: 0800 0 599 881
Exclusive High-Tech Treatment
Our e-treatment is safe, painless and works quickly to help you stop drinking and is not available elsewhere, we can help all types of drinkers by 'neutralising & erasing the effects of alcohol'.
Once the feeling or desire for alcohol has gone, it is much easier to break the cycle, stop drinking and regain control as you can see.
Our clients also say they 'feel much better' after treatment as the treatment process helps to improve and restore physical health and well-being.
Please read how we have helped our clients achieve their goals opposite and how we can help you – no one has better 'results'.
Helps Mentally & Physically
Our e-treatment can help both mentally and physically to change drinking habits, when looking for help to stop drinking, break the habit and regain control it's important to know what works and what doesn't so you don't waste your time or financial resources.
Regular Drinking
Drinking too much can cause health problems, excessive waist-lines and can also lead to family and relationship problems, stopping drinking can help resolve these problems.
Alcohol Causes Cancer
As well as liver disease and breast cancer, a new study has also confirmed that drinking too much alcohol causes at least 13,000 cases of cancer each year in the UK so it very important to control alcohol consumption.
Health & Relationship Concerns
Many people want to stop drinking because they are worried about the damage they are doing to their health or relationships through daily drinking or drinking too much but find it too difficult to stop without help.
Reset Your Alcohol Use
Stop Drinking
Break the Drinking Habit
Reduce your Tolerance
Re-balance Alcohol Intake
Drink Responsibly
GP or NHS Help – Getting Worse
Most of our clients had already been to see their GP but were disappointed with their advice to either go to AA or take prescription meds. Prescriptions for alcohol problems have soared 70% in the last 11 years but at the same time alcohol related deaths have also risen by 65% and hospital admissions have risen 140% to over 1.2 million per annum as the medications and other treatment methods used do not work and/or are not suitable for most normal drinkers.
In fact, a Health select committee of MP's in 2009 branded alcohol treatment services in the UK as 'dire'.
More recently, in May 2012 Sir Ian Gilmore, Royal College of Physician's special adviser on alcohol, said that current treatment options were 'woefully inadequate' and 'patients must be treated with respect and given genuine choice in their treatment options'.
Drugs Cause Alcohol Cravings
Some drugs actually cause alcohol cravings and lead to the drinking problem becoming far worse as a result of the medication.
Most people then develop a new set of problems and become dependent on these drugs which in most cases were completely unnecessary, critics say 'a new study concludes these type of drugs simply put people into 'drug-induced states'.
Dangerous Drugs & Side-Effects
Some commonly used drugs are far more dangerous but they are routinely prescribed for those with only minor alcohol problems with very little regard to their damaging side-effects such as:
anxiety
muscle & joint pain
drowsiness
hallucinations
vomiting
blurred vision
constipation
liver problems
fainting
any many many more
not only do these side-effects ruin lives they also cause further dependency on the drug itself while the individual is still drinking, which means they now have two serious problems instead of one.
Stop Drinking – Regain Control
Most people don't want harmful medications or want to be tea-total, they just need help to break their current drinking habits, have a period of abstinence (approx 5 to 6 weeks) and then reintroduce alcohol but drink a lot less and under more control, with our help they are able to achieve their goals, please read some of their comments opposite.
Other clients have chosen not to drink at all or only drink on social occasions, whatever your goals we can help you achieve them.
Drinkers of all types including: Regular, Heavy, Binge & Alcohol Dependents highly recommend our exclusive alcohol treatment as it does not rely on hypnosis, counseling, the 12 steps or harmful medication, all of which take months or years to have an impact, if at all.
We have built our success on being able to help people stop drinking quickly and change their drinking habits, with clients travelling to us from all over the UK and also flying from Spain, Scotland, Guernsey, Jersey & N Ireland to have this treatment, please read some of their comments opposite.
Stop Drinking
Our success rates are very high with approximately 97% of clients achieving their goals. We have helped hundreds of clients in the last 17 years to stop drinking and regain control and we would like to help many more.
We have helped many people from all types of jobs including Nurses, Teachers, Doctors, Police Officers, Solicitors, Shop Workers, Tradesmen, Office Staff and many more.
Established Treatment
Our high-tech methods can help most people to 'reset their alcohol use' in just one, two or three days.
No other treatment method works this way or so quickly hence why so many people stop drinking with our help, making us the the leading choice for alcohol related problems.
We have been established & highly successful in the UK for over 17 years and have helped thousand of clients to lead healthier and happier lives.
The basis of our treatment was developed in Europe over 40 years ago using bio-signals.
These precise but harmless input wavelengths, help to 'switch off' the craving, or mental desire for alcohol, so that the drinking habit can be broken and stopped, as stopping the physical/mental craving, is the key to stop drinking.
Please read the comments opposite and how our clients feel much better both 'mentally and physically' after our treatment and help.
As most people struggle to stop drinking we can help give them the opportunity to stop which is the hardest part in regaining control.
Our e-treatment is suitable for all types of drinkers:
Regular Drinkers
Heavy Drinkers
Binge Drinkers
Alcohol Dependents
We also provide a private consultation service at any of the centres to discuss a treatment plan that will help the individual to stop drinking and get their life back on track.
Quick Telephone Enquiry
We can assess how many treatment sessions you may require to help stop drinking and regain control by asking a few simple questions over the telephone.

Tel: 0800 0 599 881
Treatment & Help
Our clients stop drinking or start reducing their alcohol consumption from the first treatment session as the treatment begins to break the cycle of regular drinking by neutralising and detoxing the effects of alcohol.
Each treatment session helps to reduce alcohol tolerance levels, so physically and mentally the individual; does not need to drink or feels they don't want to drink as much as they did before treatment.
Clients comment, they do not want alcohol even though it is available they have no desire to drink which is a massive psychological boost.
It is 100% safe, painless, has no side effects and produces noticeable results very quickly.
How it Works
Our e-treatments utilises the same science as noise cancelling headphones to cancel unwanted background noise but applied to unwanted substances (alcohol) to:
neutralise the alcohol and reduce alcohol tolerance
By using our proven process it is possible to 'neutralise & erase' the effects of alcohol so it is no longer 'active' which then helps to stop the physical and/or mental urge, craving or desire to drink.
Every substance including alcohol has a specific wavelengths and opposing signals neutralise or cancel each other out.
For example: the [+] e-signal wavelength of alcohol is already in the body, our equipment emits the equal and opposite [-] wavelength, as opposing signals 'neutralise or cancel each other out 'it becomes much easier to stop drinking as the craving or desire to drink has gone or is greatly diminished.
After treatment(s) the alcohol is no longer 'active' and you can see from our client feedback, each client agrees, they then found it much easier to stop drinking and/or break their drinking habit.
This 'neutralising process' is also combined with advanced Informational Medicine which also uses physics to help:
improve & restore physical health
Improved Health & Well-being
Our clients also 'feel much better' after treatment as the body responds to various 'beneficial input patterns' (electroceuticals) which can help to improve and restore physical health.
Treatment Process
The actual treatment process is safe and painless, please click here to read more or click on the picture below.

Continued Aftercare Each treatment process takes 2 hours, is very relaxing and more importantly, it is changing lives for the better.
The e-signal wavelength patterns which help stop the desire to drink are also be stored in the portable Bio-Capsule which is included with the treatment and continues to emit the stop drinking program 24 hours a day, 7 days a week, providing our clients with constant treatment & continued aftercare.
It is then much easier to complete a period of abstinence after which you may be able to re-introduce alcohol back into your lifestyle and manage your drinking habits much better than before.
Tel: 0800 0 599 881
Feel Better – Improved Health
Once you stop drinking you will also feel much healthier & fitter as your eating & sleeping patterns return to normal.
Stop Drinking
Lose Weight
Relieve Anxiety
Relieve Stress
Feel Better
Feel in Control
Sleep Better
Feel more Relaxed
Feel Healthier
How Will I Feel Afterwards?
Before treatment our clients can't stop drinking, after treatment they feel as though they don't want any alcohol so it's much easier to achieve their goals.
We can help you to:
Reset Your Alcohol Use
Stop Drinking Now
Break the Drinking Habit
Regain Control
Drink Responsibly
Treatment Days & Costs
Based upon the level of alcohol consumption the majority of people only need between 1 to 3 consecutive days of treatment (2 to 4 hours per session), to stop drinking, regain control and re-balance their alcohol use.
Alcohol Treatment Prices
1 Day £295.00
2 Day £590.00
3 Day £885.00
To stop drinking and regain control please complete the form opposite and we will call you back or contact us free on 0800 0 599 881
Quick Enquiry