If you, a relative or friend need help to stop cocaine or crack use our treatment is the only method that 'helps to stop the craving and/or desire for cocaine' so you find it much easier to stop using and become drug-free.
All other treatments for cocaine use 'talking therapies' which actually stimulate the desire for cocaine hence why they don't work for most people.
Why Talking Therapies Don't Work
It has been proven that talking about cocaine use during counseling or rehab doesn't help to break the cycle, in fact talking about cocaine use actually stimulates the craving to use it, hence why counseling sessions and rehabs don't work for most people.
Post treatment many of our clients comment 'I can't even think about using cocaine' which is obviously a massive help in recovery.
Works Quickly – No Cravings
Our treatment works quickly by using subtle wavelengths to 'neutralise and detox the effects of cocaine' so it's much easier to stop using it as you can see from all our client comments below. 'I have had no desire to use or want to use ever again..' John H
It is completely safe, painless and relaxing and takes two to four hours per session with most people needing from 1 to 5 sessions to break their habit and become drug-free.
Excellent Results
It is easy to see that we have the best results to stop cocaine use as every client receives 'exactly the same cocaine treatment program' so there is no margin for error. Our client feedback has been independently verified.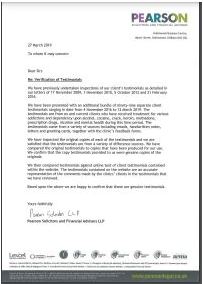 Difficult to Stop?
Most of our clients had already tried to stop using cocaine on their own but found it too difficult to stop and break their cocaine habits. This is because the urge or desire for cocaine had become part of their routine, they were using too much or too often and found it difficult to stop without our treatment help.
In fact, over the last 17 years the majority of our clients were just ordinary people who were using cocaine in the evenings or at weekends and wanted to stop.

Quick Telephone Enquiry
We can assess how many treatment sessions you may require to help stop using cocaine and regain control by asking a few simple questions over the telephone.

Tel: 0800 0 599 881
Excellent Results
It is easy to see that over the last 14 years we have received the best client feedback to help stop cocaine use as every client receives 'exactly the same cocaine treatment program'.
The 'End Point' – Best Results
The goal of our cocaine e-treatment is to help you get to the 'end point' where you feel as though you don't want any cocaine and can stop using it which is exactly what our detox process is able to achieve.
'For the first time in a long time I feel totally in control and I owe you a massive thanks for that..' Oliver W
After treatment clients confirm they do not normally experience any of the usually problems associated with stopping cocaine use:
No Cravings
No Withdrawals
No Anxiety
No Side Effects
No Stress
No Mood Swings
No Depression
No Irritability
Unique Detox Process
Our unique cocaine e-treatment detox is the only treatment process that actually helps to stop the craving or desire to use cocaine, so you find it much easier to stop and break the habit.
'Counseling and group therapies were not going to be the answer…instead the results were instant…' Francis S
£50.00 to £1,500.00 per Week Our unique detox treatment can help people who are using £50.00 per week to £1,500 per week and from all types of jobs including City Workers, IT Consultants, PR Executives, Musicians, Solicitors, Models, Office Staff, Mothers, Tradesmen and many more. 'I feel very lucky and would truly recommend treatment for anyone struggling to stop. It is money well spent and the guys here are genuine and professional..' S Flannigan
Tel: 0800 0 599 881
Quick Enquiry

Successful Detox Treatment
Our cocaine treatment detox is not available elsewhere and can help all types of cocaine users by 'neutralising & erasing the effects of cocaine'. Once the feeling or desire for cocaine has gone, it is much easier to break the cycle and stop using it, as you can see from our client feedback below. Our e-treatment is safe, painless and clearly the most effective way to stop using cocaine – no one has better results.
Success Rates
Our success rates are very high with approximately 97% of clients achieving their goals, with most clients needing between 1 to 5 days of treatment to stop using. Clients travel to us from all over the UK and have also flown in from Spain, Brazil, Malta, Greece, Scotland & N Ireland to have this treatment, please read some of their comments opposite.
Dual Cocaine & Alcohol Detox
For many of our clients their cocaine use is linked with excessive drinking and so we now offer a combined detox for alcohol and cocaine, at no extra cost. This combined approach will help stop cocaine use and reduce excessive drinking.
No GP or NHS Help Available
The NHS does not have any treatment to help people with cocaine problems therefore most people don't want to go to their GP because they are unable to offer any real help but their cocaine use would still be recorded on their medical records and may affect their careers or insurance cover at a later date.
Talking Therapies Don't Help
Most of our clients had already tried counselling or CBT to stop using cocaine but said it did not help stop the desire and craving for the cocaine once they thought about using it.
Counselling sessions rely on willpower and usually consist of talking to someone for months to explore why an individual uses the cocaine, how it makes them feel and why they should stop using it etc.
But research shows just 'thinking or talking' about cocaine leads to its use and most clients wanted to break this cycle, hence why talking therapies rarely work as talking about cocaine generally fuels it's use. Most clients said it didn't actually help as they already knew the answers but couldn't do anything about it with willpower alone and talking about it made them want to use cocaine more.
CA – Weekly Cocaine Group
Cocaine Anonymous is just a weekly meeting group with no actual treatment to stop urge or desire for cocaine.
In fact 95% of people find weekly meetings unsuitable as they are based around the religious 12 steps which involves total dedication and the intervention of a 'higher power'. As these meetings are very time-consuming most people find them unsuitable and totally out of date.
In fact, scientific evidence has shown that simply talking about cocaine can trigger the very strong cravings to use the drug again and explains why meetings, talking therapies or counselling sessions rarely work and why most people fail in rehab.
Ineffective & Costly Cocaine Rehab
Rehabs don't work for most people, the following example is of a middle-aged woman who attended two cocaine rehabs, one in the U.K. and one in South Africa at a cost of £28,000 even after 2½ years she says 'even now, every day is a struggle'.
However, our clients using similar amounts are able to stop using cocaine in just 1 to 5 days and as you can see from their feedback, they do not 'struggle afterwards'- please don't make the same costly mistake.
Not a Residential Stay
Most residential rehabs follow the 12 steps of NA for four weeks and cost approx £10,000 but usually involve nothing more than group counselling sessions asking questions like 'and how does that make you feel? ' which many critics say are pointless and very expensive for a program of group therapy whilst trying to achieve 'spiritual enlightenment'.
Not Drug Rehab
Most don't know what actually happens in rehab which involves little to no specialist care or treatment at a cost of £12,000 or more. Click here to read more about rehab. None of the 12 step residential facilities actually disclose what the 12 steps are prior to entering the program, as their disclosure may deter people from joining their program. In addition, most people can not afford or don't want this kind of treatment anyway.
Not a Spiritual Problem
For the last 70 years, thanks to Narcotics or Cocaine Anonymous and the 12 steps people using cocaine have been told they're suffering from a spiritual problem. The steps assume that you can talk someone out of their cocaine use with a 'higher power' to achieve a 'spiritual awakening' through 'prayer and meditation'. But most people can not achieve a 'spiritual awakening' and so fail with the 12 step approach and talking therapies.
Quick Enquiry
We Can Help – Stop Cocaine Now
In complete contrast we offer the only modern day approach to help stop cocaine use, using proven science & technology. Our e-treatments are exclusive and based on physics using 'specific e-signals' rather than drugs or counseling and are far more successful.
It Works Quickly
Our clients stop or start reducing cocaine use from the first treatment session as the treatment begins to break the cycle of cocaine use by neutralising & erasing the substance in the body. It is 100% safe, has no unpleasant side-effects and produces instant, noticeable results.
How it Works
Our e-treatments utilises the same science as noise cancelling headphones to cancel unwanted background noise but applied to unwanted substances (cocaine) to:
neutralise the effects of cocaine and reduce tolerance
By using our proven process it is possible to 'neutralise & erase' the effects of cocaine so it is no longer 'active' which then helps to stop the physical and/or mental urge, craving or desire to use it. Every substance including cocaine has a specific energy signature (wavelength) and opposing signals neutralise or cancel each other out.
For example: the [+] e-signal wavelength of cocaine is already in the body, our equipment emits the equal and opposite[-] e-signal, as opposing wavelengths 'neutralise or cancel each other out' it becomes much easier to stop using cocaine as the craving or desire for it has gone or is greatly diminished.
After treatment(s) the cocaine is no longer 'active' as you can see from our client feedback, each client agrees, they then found it much easier to stop using and break their cocaine habit. This 'neutralising process' is also combined with advanced Informational Medicine which also uses physics to help:
improve & restore physical health
Improved Health Assessment
Our clients also 'feel much better' after treatment as the body responds to various 'beneficial input patterns' (wavelengths) which can help to improve and restore physical health.
Treatment Process
The actual treatment process is safe and painless, please click here to read more or click on the picture below.
Each treatment process takes 2 to 4 hours, is very relaxing and more importantly, it is changing lives for the better. Our successful method uses subtle wavelengths (Hz & kHz) to break the drug use cycle instead of drugs or psychological interventions that seldom work. We can help stop the physical urge or craving for cocaine and produce instant and life changing results.
Continued Aftercare
The harmless treatment patterns which help stop the desire for cocaine are also be stored in the portable Bio-Capsule which is included with the treatment and continues to emit the treatment program 24 hours a day, 7 days a week, providing our clients with constant treatment & continued aftercare.
We can help you to:
Stop the Cravings
Stop Cocaine Use
Break the Habit
Regain Control
Our unique cocaine detox is the only treatment available which helps to stop cocaine use quickly, allowing the individual to stop using and regain control of their life.

Treatment Time
Each treatment session take 2 to 4 hours and based upon the level of cocaine use the majority of people only need between 1 to 5 consecutive days of treatment to help stop using and regain control.

Cocaine Treatment Prices
1 Day £295.00
2 Day £590.00
3 Day £885.00
Tel: 0800 0 599 881
Quick Enquiry